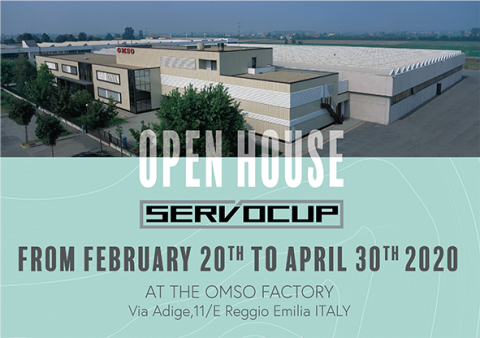 AT THE OMSO FACTORY
From February 20th to April 30th 2020.
Omso is delighted to invite you to attend a personalised presentation on Servocup, to give you the chance to see the only Wet-on-Dry flexographic machine on the market at work.
During the open house event, you will have the opportunity to evaluate its printing quality, reliability and production and changeover speed.
We will also be pleased to offer you a completely customised demonstration.
After choosing the image from the selection on offer most in line with your business, you will be able to see it printed by Servocup. 
Complete the form to set the date for your visit and don't forget to include your main topics of interest, to make this a unique, once-in-a-lifetime experience.
We will be glad to arrange your stay for the event.