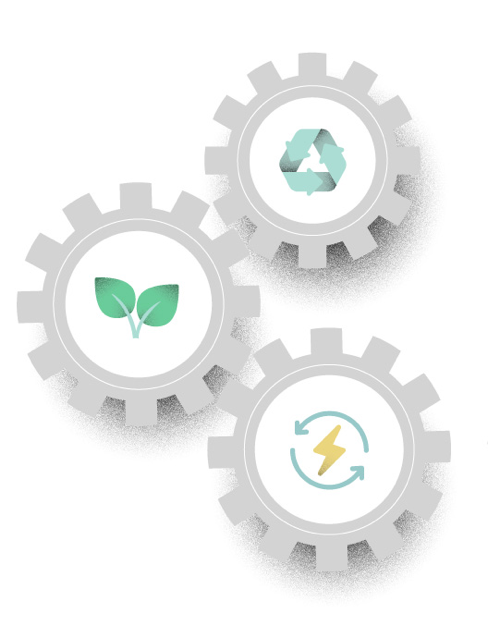 When developing its machines Omso also pays a lot of attention to the environmental aspect.
Thanks to the design of completely power-assisted machines, it has been able to considerably reduce energy consumption and the production of CO2.
But this is not the only eco-friendly innovation we apply to our machines.
The introduction of full LED solutions - the substitution of mercury drying lamps with LED lamps - brought a series of important advantages for users and the environment, including:
- Outstanding reduction in energy consumption
- Elimination of ozone production
- Lowering of heat transmission to the substrate
- Longer lamp life
- Easier disposal
- No maintenance 
Our machines are also ideal for printing low environmental impact materials such as:
which are manufactured by some of our important clients.