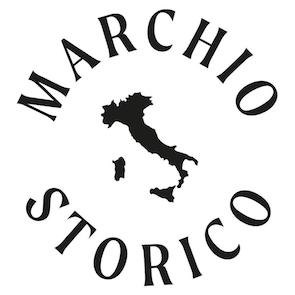 Historic Reggio Emilia company Omso, which specialises in the production of automated machines for screen, offset, flexographic, and digital printing, has been added to the Special Register of Historic Trademarks of National Interest by the Ministry of Economic Development.
The company, founded 71 years ago in Reggio Emilia is a historic business leader in the production of machines for the printing of three-dimensional objects. Over the years, Omso has provided solutions for the food, cosmetic, and pharmaceutical industries, becoming a company with a strong international vision and employing over 120 people, with a consolidated turnover of over 25 million euros.
Its inclusion in the Special Register of Historic Trademarks of National Interest is an important acknowledgement of the company and its long history of success. The register was created to protect and add value to Italian excellencies. The inclusion of Omso means recognising the contribution that the company has made to our country's economic development and industrial culture and is an opportunity to celebrate the history and excellence of a company that has set itself apart and become established in the printing sector.
Historic Trademarks are a vital expression of Italy's creative and entrepreneurial capacity and a pillar of its image worldwide. They tell the story of an entrepreneurial culture that demonstrates an excellent capacity to connect the past with the future, tradition and innovation. They are a lever for the development and internationalisation of the Italian economy and society.
Luca Bergamo, Director of the Historic Italian Trademarks Association, mentions resilience in describing the award-winning companies, an oft-abused term that has never more than in this case represented the lowest common denominator that characterises Italian companies, which are able to continuously renew themselves and evolve through research, innovation, and technology transfer.
The association also takes on the promotion to its associates of adherence to the 17 Sustainable Development Goals (SDGs), as complementary to the philosophy of the associated companies, in addition to being values inherent in the nature of Made in Italy itself.
In the development of its machinery, Omso itself, in recent years, has given increasing attention to environmental considerations. In fact, thanks to the design of fully servo-assisted machines equipped with LED lamps, the company was able to considerably reduce energy consumption and thus the production of CO2.
Omso's inclusion in the Historic Trademarks Register is a cause of pride for the entire company and for the local community, which sees Omso as an example of excellence and entrepreneurial foresight. The company will continue to work to maintain the high level of its products and consolidate its market position:
"71 years is a long time. Everything around us has changed: the world of printing, the production technologies, the markets, the media, the pace of work, the collaborators. We have managed to adapt because we persevere and are curious, always looking forward to the things to come.
Just like any other company, we are facing some major challenges related to innovation and sustainability. And, as ever, we tend to see more opportunities than risks in the years ahead."