The latest product from Omso, Servojet is the digital solution to printing on objects. 
Servojet features unique and innovative print quality, versatility and efficiency.
A single platform designed for all formats is easily adapted for printing plastic tubes, bottles, containers, caps , vials and more.
Servojet lets customers unleash their creativity; completely integrated leading-edge technology will transform artwork into a finished product with just a few simple passes.
Servojet revolutionises the concept of direct printing on objects, that's why Servojet is not just one machine, but an entire digital solution.
Its main characteristics are:
Full height print, up to 7 colors (in case of tubes, printing is also possible on the cap's wall)
Integrated pre-printing: from the input PDF to printing on the object, with one click
Tool free change over;
Flexible module configuration with patended smart color module system, for easy color change and maintenance
All groups dedicated with full servo management, table indexed with torque motor for precision;
Full LED UV and final curing;
Powerful diagnostic and automatic inkjet head maintenance;
Compact Layout, easy installation and operation
General characteristics:
Tube configuration
minimum diameter -> 8 mm
maximum diameter -> 60 mm
maximum print height -> 210 mm
Bottle configuration
minimum diameter -> 8 mm
maximum diameter -> 100 mm
maximum print speed -> 210 mm
Maximum production speed -> 100 pcs / min (depending on the size of the object and the artwork).
Ask info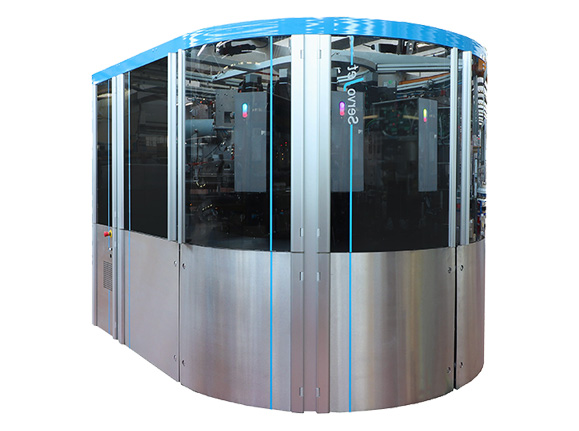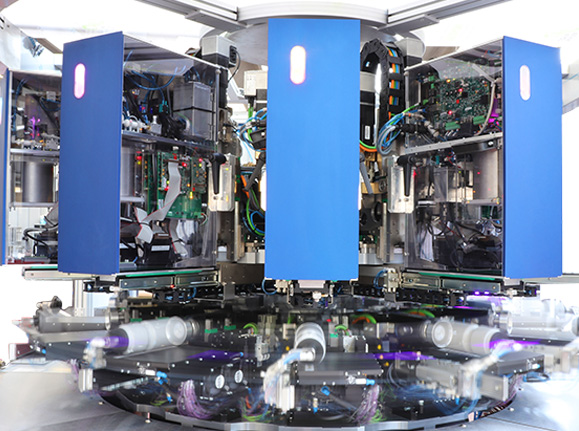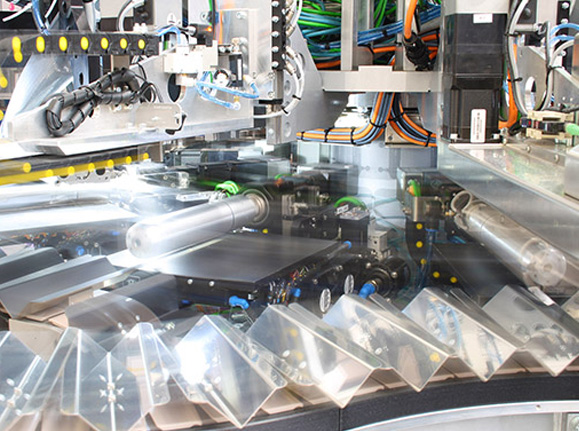 This machine can print on