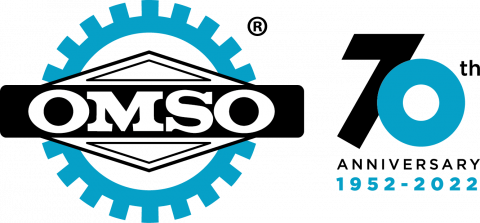 Saturday 28 May saw the celebratory Open Day dedicated to the 70th anniversary of the founding of Omso.

A special event to celebrate 70 years of business, an important milestone in a long, entrepreneurial history that began with an innovative idea: direct printing on objects.
An idea constantly renewed by new cutting-edge solutions which numerous customers from all over the world have believed in and continue to believe in.

To mark this important anniversary, a day of celebration was organised which was attended by over 400 guests including Luca Vecchi, the Mayor of Reggio Emilia, Stefano Landi, Extraordinary Commissioner of the Chamber of Commerce, Fabio Storchi, Chairman of Unindustria Reggio Emilia, and Azio Sezzi, Director of CNA, together with the families of employees, customers and suppliers.
In addition to the toast and a reception, the company's doors were opened to guided tours which also took in the production departments where guests could see printing machines in operation.
A video was also shown that recalled the origins and the history of the company, remembering special people and the key moments that occurred over the years.
Today, Omso is the worldwide leader in the manufacture of machines which can print directly onto objects.   
The long road travelled and the results achieved need to be the motivation and the drive for the path still to be taken in order to reach the ambitious goals that the company has set itself.
Among the key events scheduled is the K 2022 trade fair which shares the same anniversary with OMSO, the most important event in the world dedicated to plastics and rubber, organised for October in Düsseldorf in Germany.
Watch the video