Imprex is an automatic screen printing machine for printing from 2 to 6 colours on cylindrical, elliptic and flat containers.
The machine is composed of modular units, each one of which is equipped with two printing units and a drying system.
Highly customisable, the line can be composed of up to 3 units giving a total of 6 colours. The line can also be completed downstream with the installation of the Ecovision module.
General Features :
Max. production speed -> 70 pcs/min
Min. & max. radius of cylindrical container -> 20 mm – 120 mm
Min. & max. radius of elliptical container -> 25 mm – 250 mm
Min. & max. radius length of container -> 40 mm – 320 mm
Max. printing length -> 400 mm
Max. printing width -> 250 mm
Ask info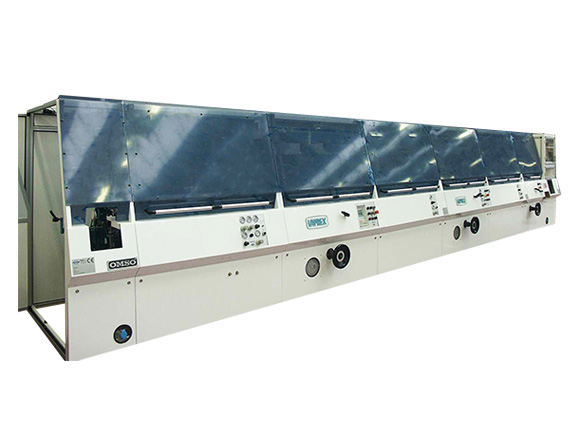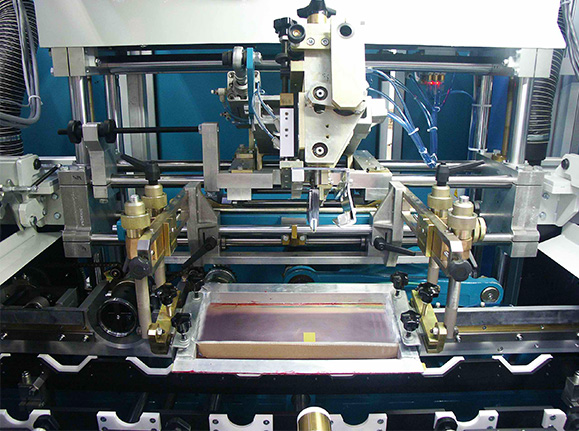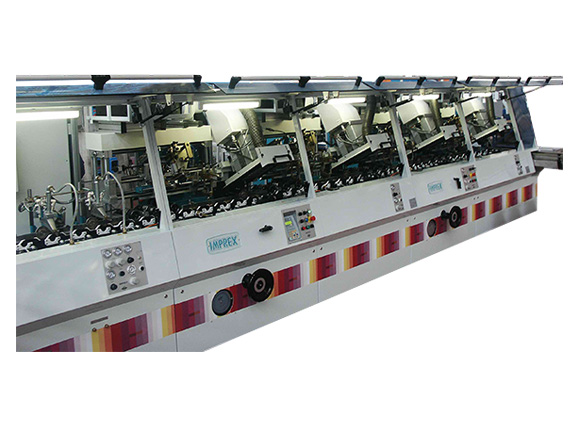 This machine can print on