Spray line for closures  for plastic and aluminium closures for the wines, spirits and beverages sector.

The spray cup printing machineis equipped with spray pistols mounted on mobile heads that can cover all shapes, even unusual ones.  The closures are conveyed into the cabin mounted on a chain with vertical pins and are presented to the spray pistol. Thanks to a special mechanism, the painting operation is performed only when the chain is stationary. This permits a 30% reduction in paint consumption.
The closures then enter the drying zone, which consists of four consecutive drying lines equipped with infrared heaters positioned above and on either side of the lines. This innovative infrared system reduces drying times and guarantees even, rapid drying.
The paint line has compact dimensions and uses clean energy with reduced environmental impact in terms of emissions and consumption.

General characteristics:
•    Maximum capsule diameter > 45 mm
•    Minimum capsule diameter > 18 mm
•    Maximum capsule height > 70 mm
•    Minimum capsule height > 18 mm
•    Maximum production rate > 200 p/min
Ask info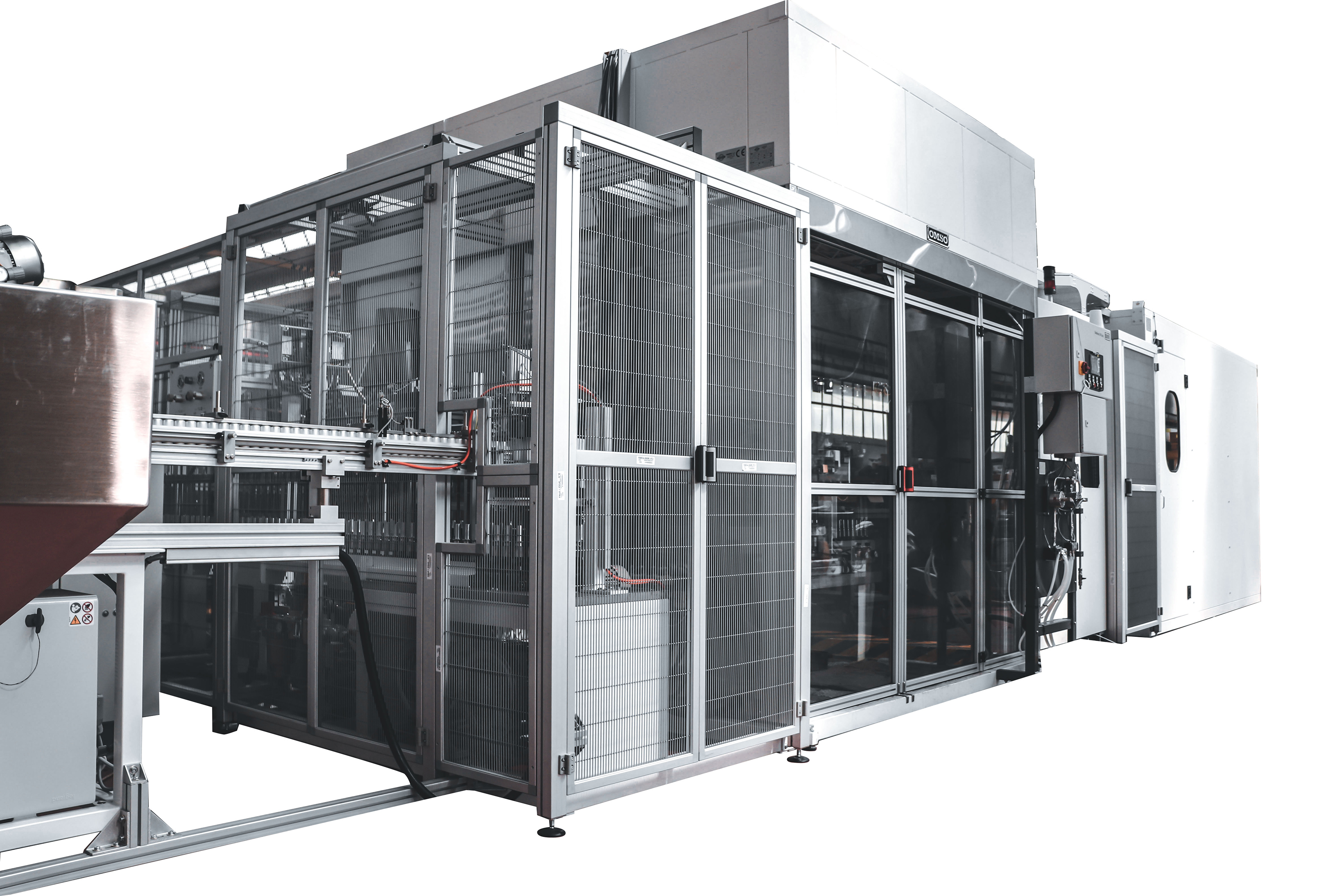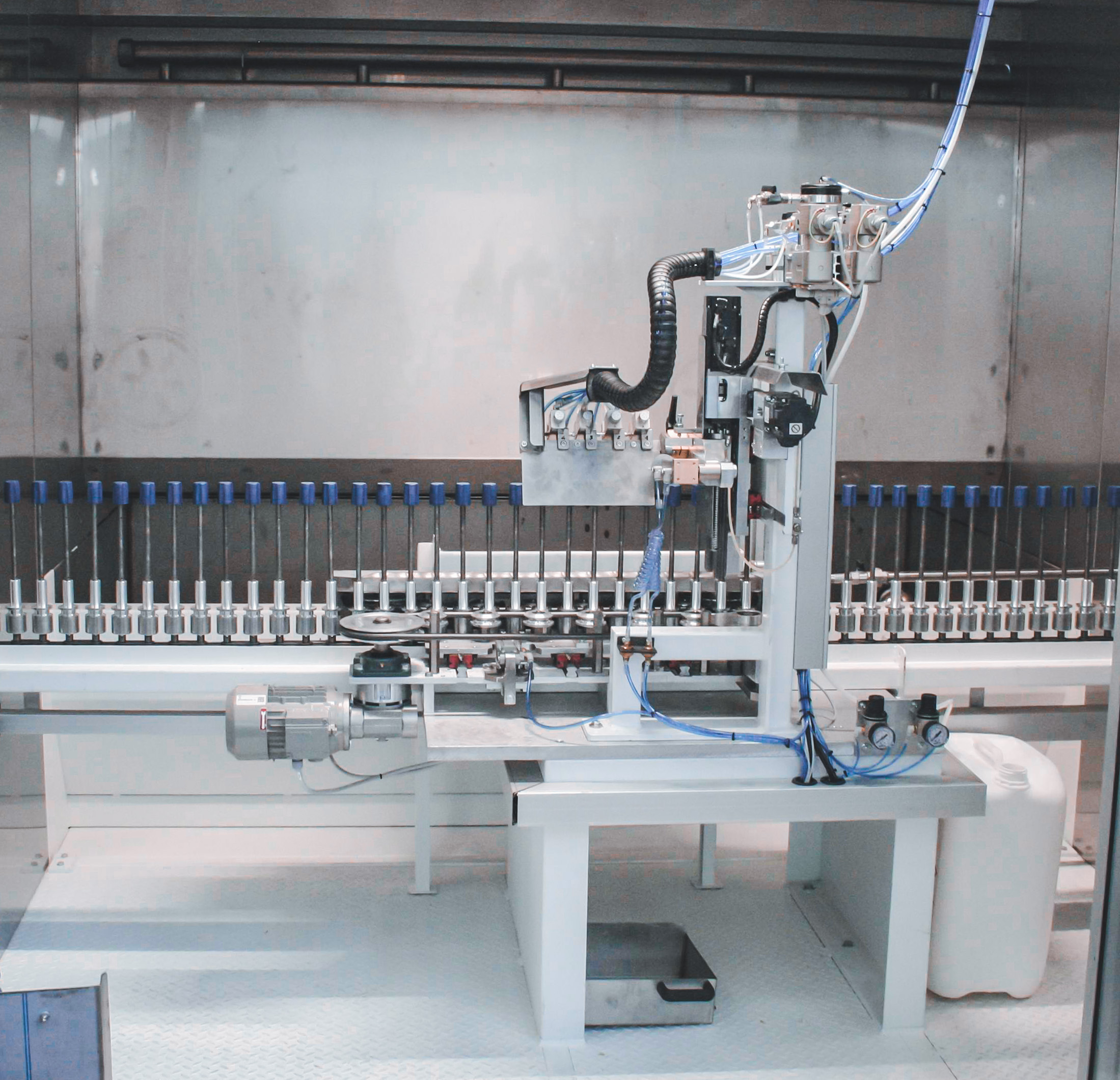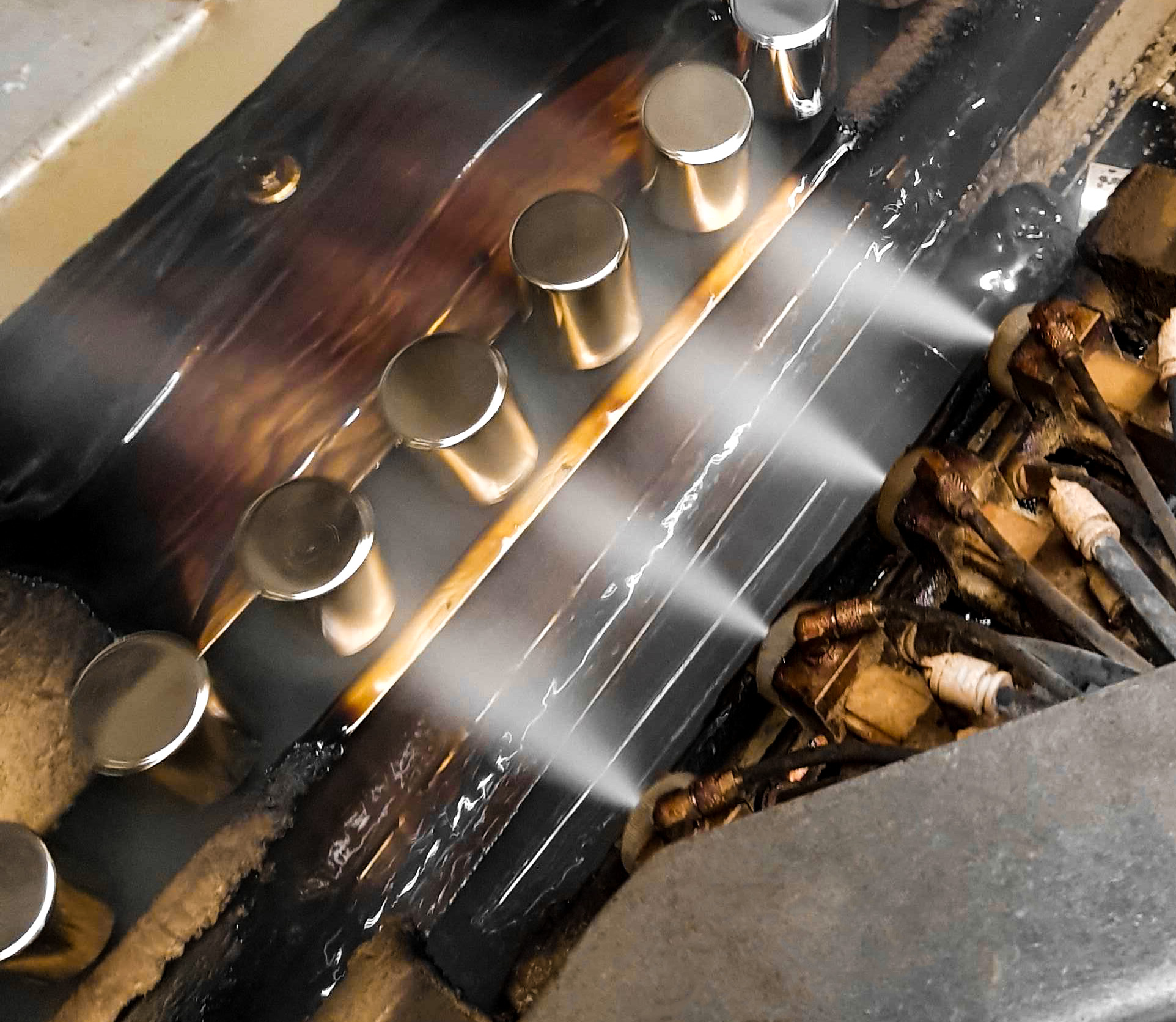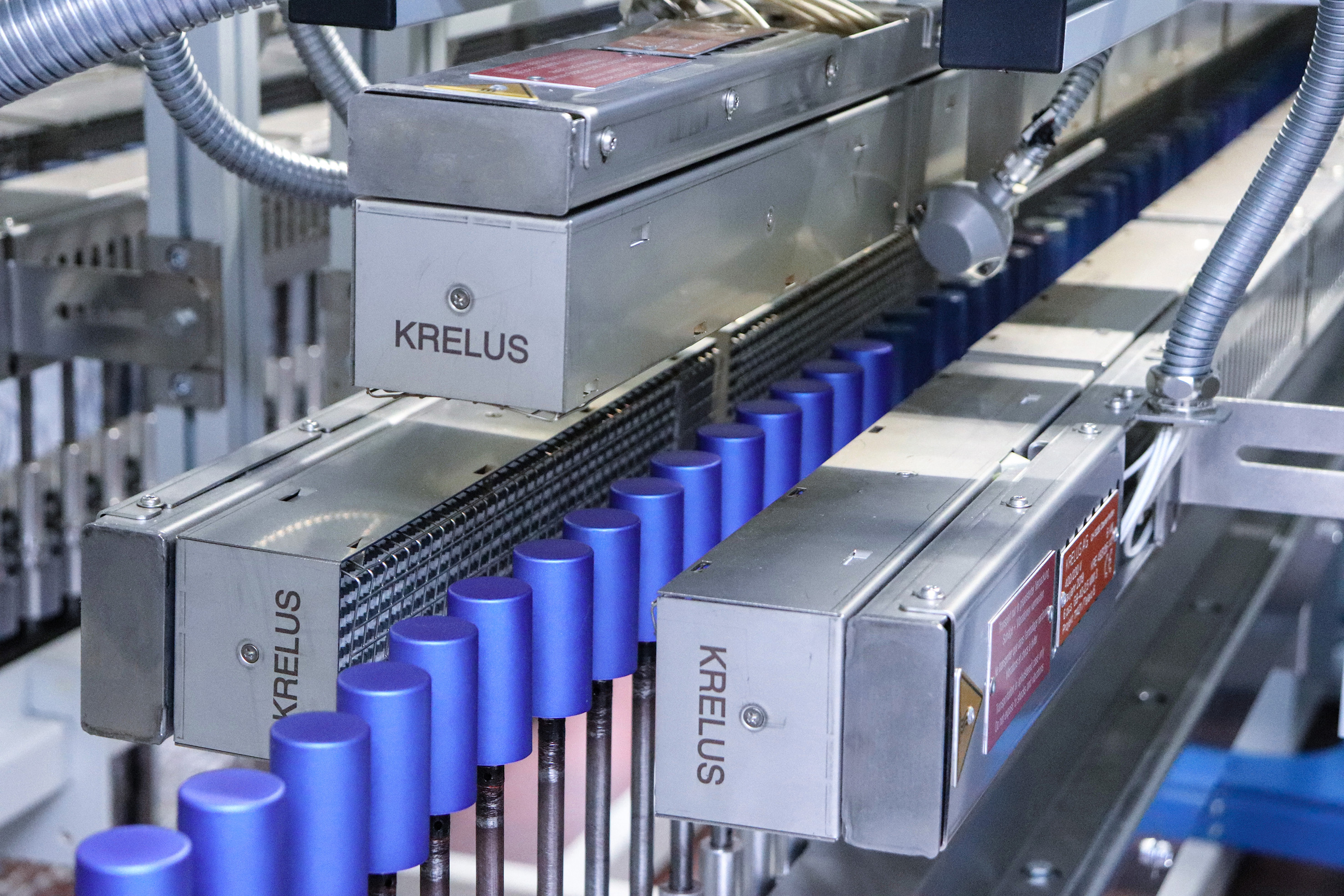 This machine can print on